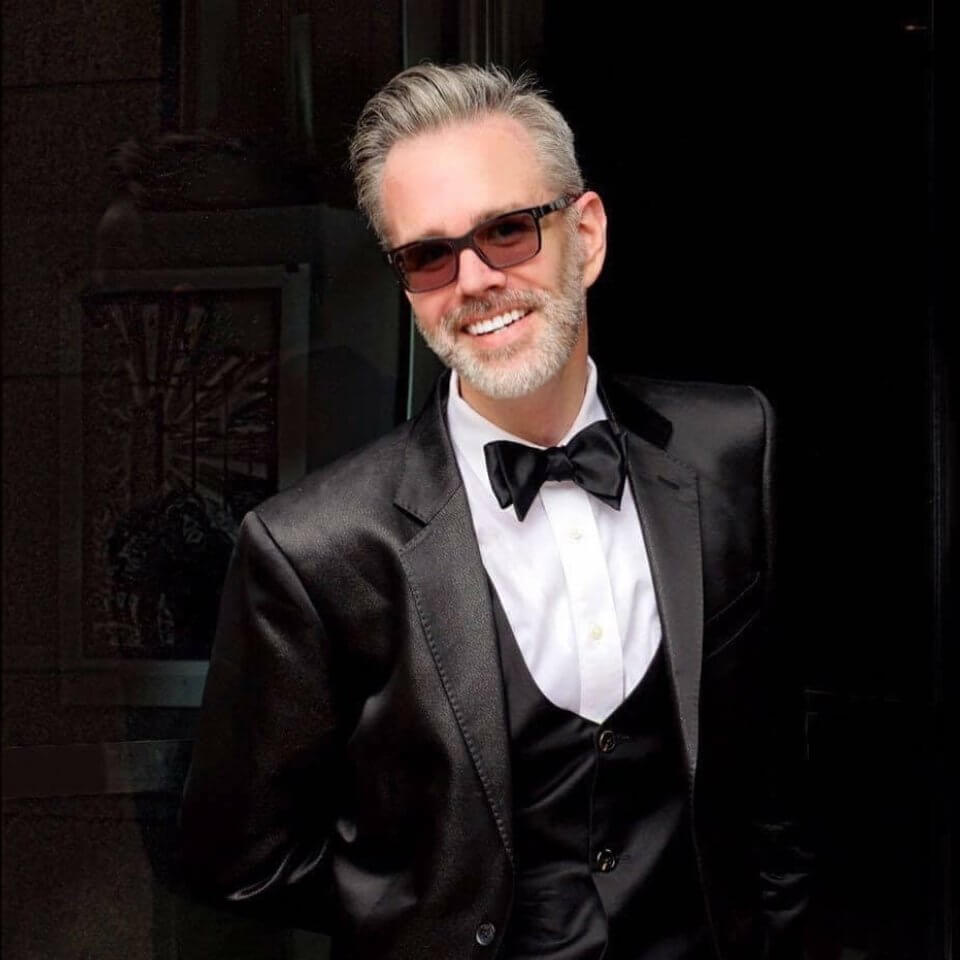 Michael Pearce
Recognizing Houston's 2020 Annual Houston Humanitarian honoree Michael Pearce for the Michael Dean Meyers Spirit of Life Humanitarian Award.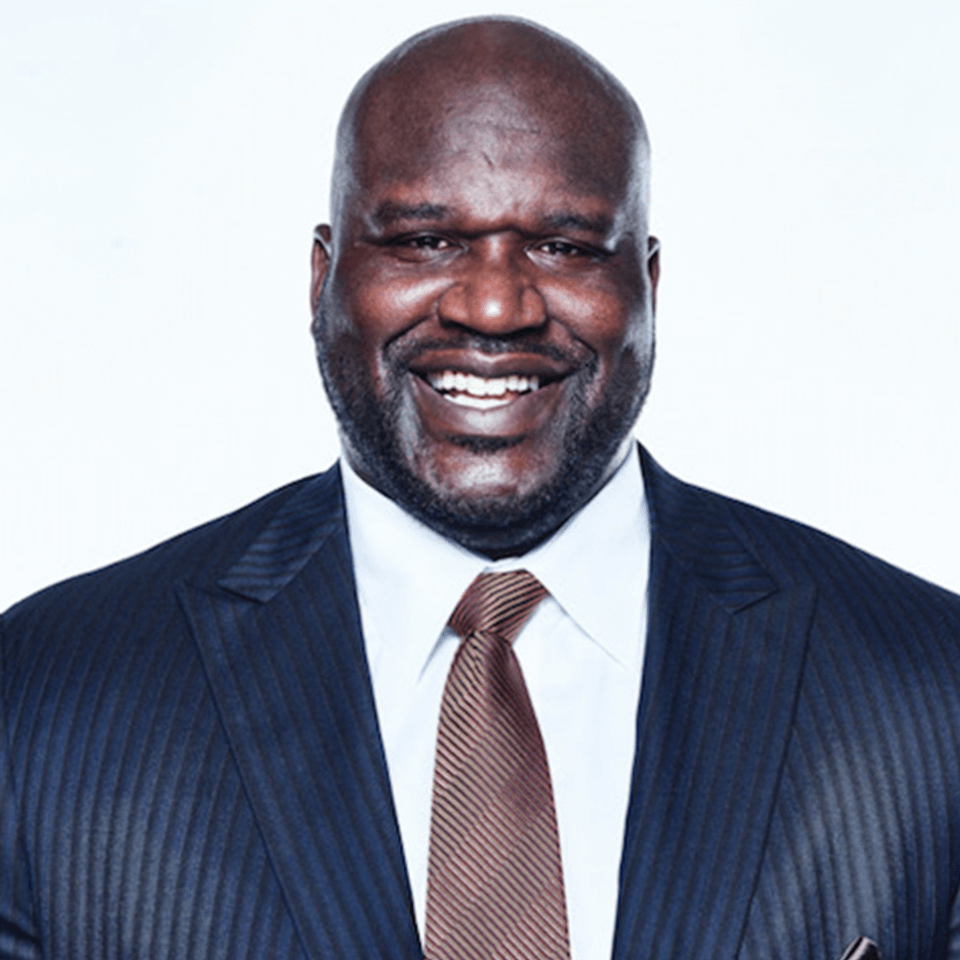 Shaquille O'Neal
Recognizing Houston's first 2020 Annual National Humanitarian honoree Shaquille O'Neal. – Shaquille O'Neal is the man on and off the court. You may know him from the 28,596 points he scored, the 13,099 rebounds he grabbed, or the 2,732 shots he blocked. Even the various MVP awards and, yes, the four NBA Championships he won are only a small part of the giant man's career. We are honored to recognize Shaquille O'Neal as our first National Humanitarian Award honoree. A giant man on the court, but a generous man with a giant heart off the court. You cannot help but be a fan and/or an admirer of a person with a heart for humanity and love for all. Shaquille O'Neal's generosity has been felt across the Nation. He gives hope to the hopeless, encouragement to the youth, inspiration to the forgotten, and love for the lost. Any act of kindness whether large or small brings hope.
Shaquille O'Neal charity efforts often are overlooked. He helped supply and distribute necessities to victims of Hurricane Katrina in New Orleans. He is involved in countless charity events and his "Shaq-A-Claus" routine, delivering toys to less fortunate children on Christmas, is a huge hit. Charities he has supported include Be the Match, Boys & Girls Clubs of America, Centre ValBio, Free the Children, Kids Wish Network, PeyBack Foundation, and Phoenix House just to name a few. Shaquille O'Neal's generosity goes beyond recognition.
Isaiah Payton was a young boy that was paralyzed by a stray bullet during a random shooting in Atlanta and without reservation, Shaquille O'Neal donated a home to the family of Payton. Even touching the hearts of our native Houstonians by providing financial assistance for the funeral of Jasmine Barnes a 7-year-old who was killed in a drive-by shooting. Shaquille's heart is as big as his talent on the court. Giving to those who suffer in silence, aiding to the needs of those who grieve, and rushing to the aide of those in despair has become a natural reaction for someone with a heart for humanity. It is an honor and our pleasure to award our first National Humanitarian Award to Mr. Shaquille O'Neal. We salute you!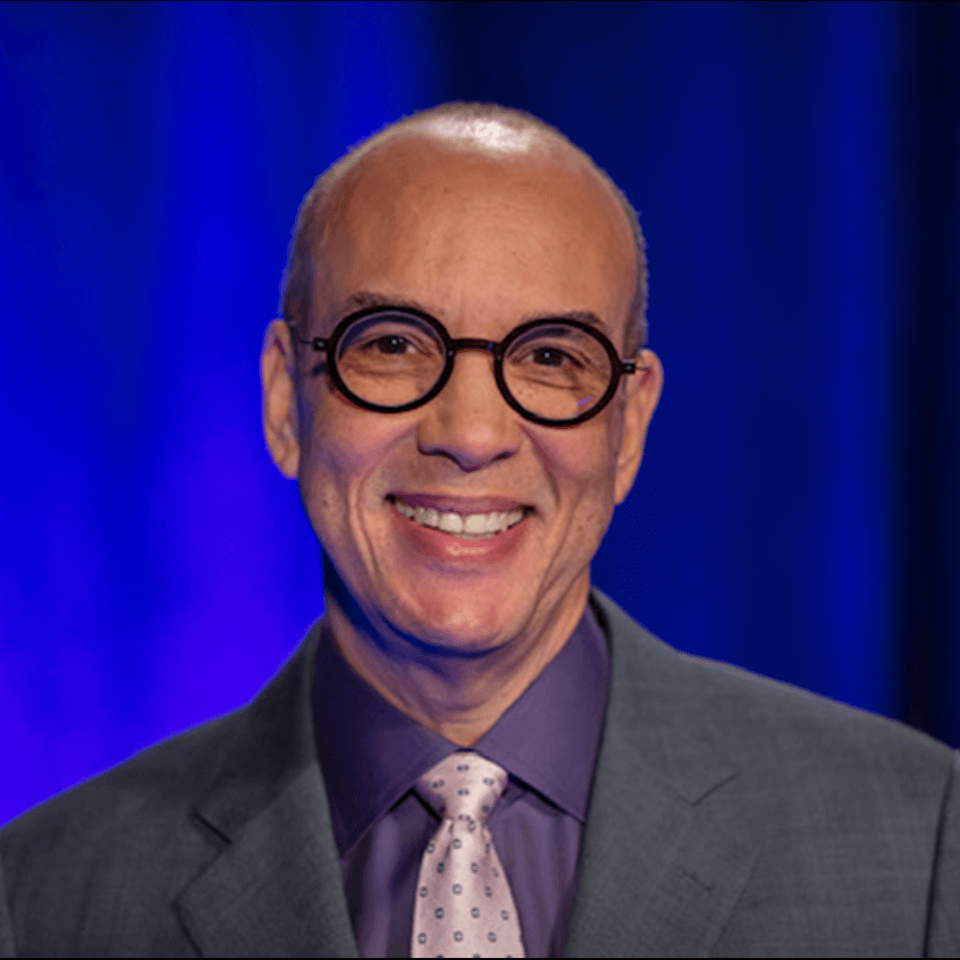 Dr. Joseph Gathe Jr
Recognizing Houston's 2020 Annual Houston Humanitarian honoree Dr. Joseph Gathe Jr. Dr. Joseph Gathe Jr.- Dr. Gathe has been in private practice in Houston since 1986, providing both inpatient and outpatient infectious diseases specialty care, serving in the community where he was born and raised.  He maintains one of the largest private practice clinics for HIV patients in the United States. Experience gained here in Houston has led to his recognition as an International Thought Leader in the care of those living with HIV infection.  As part of his clinic, Dr. Gathe has an active clinical research initiative and has been Principal or Co-Investigator for over 200 protocols focused on improving the status of persons living with HIV. Dr. Joseph Gathe, Jr., along with his wife Deanna Breaux Gathe and Dr. Joseph Varon have created a foundation (Cure COVID Consortium) which has a  COVID-19 educational prevention component, comprehensive testing program, and direct inpatient and outpatient medical care for those infected with the coronavirus and those that are underserved in the Houston community. Dr. Gathe has provided free Covid testing to over 3000 people and counting, for Houston area residents and surrounding areas. We salute you!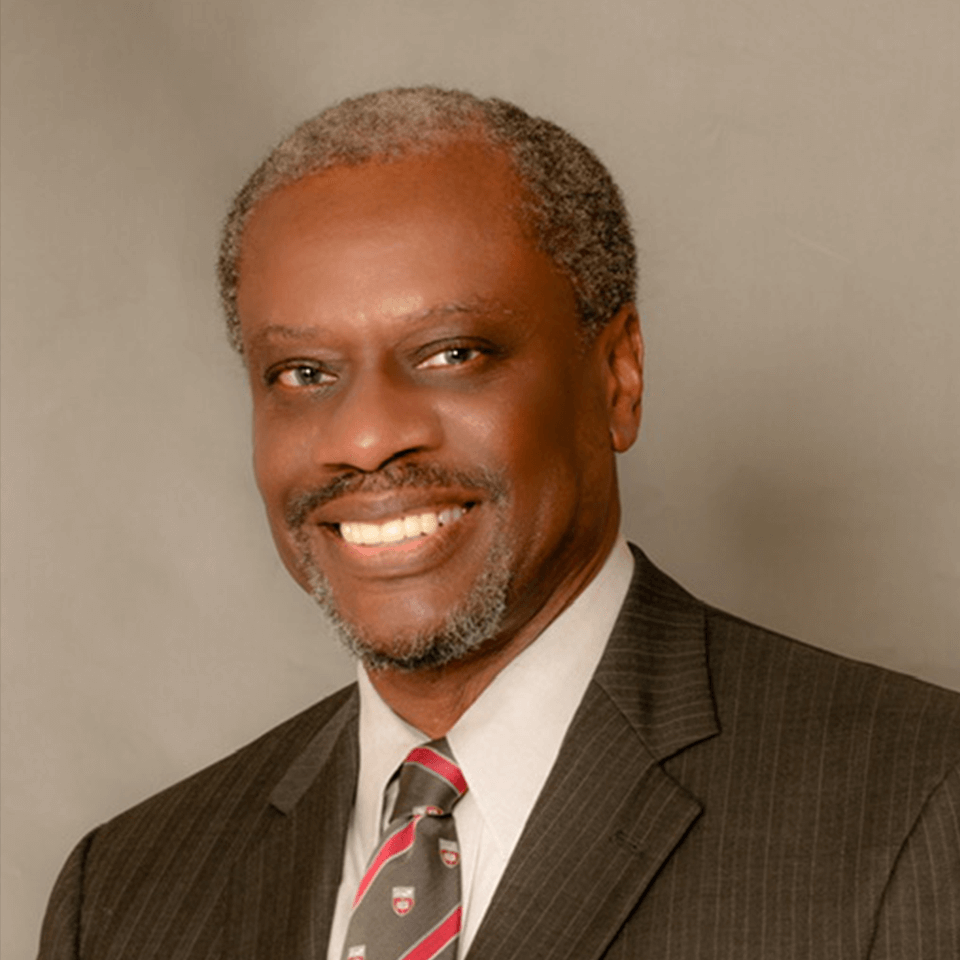 Larry Tripplett
Recognizing Houston's 2020 Annual Houston Humanitarian honoree Larry Tripplett for the Carroll Oliver Lifetime Achievement Humanitarian Award.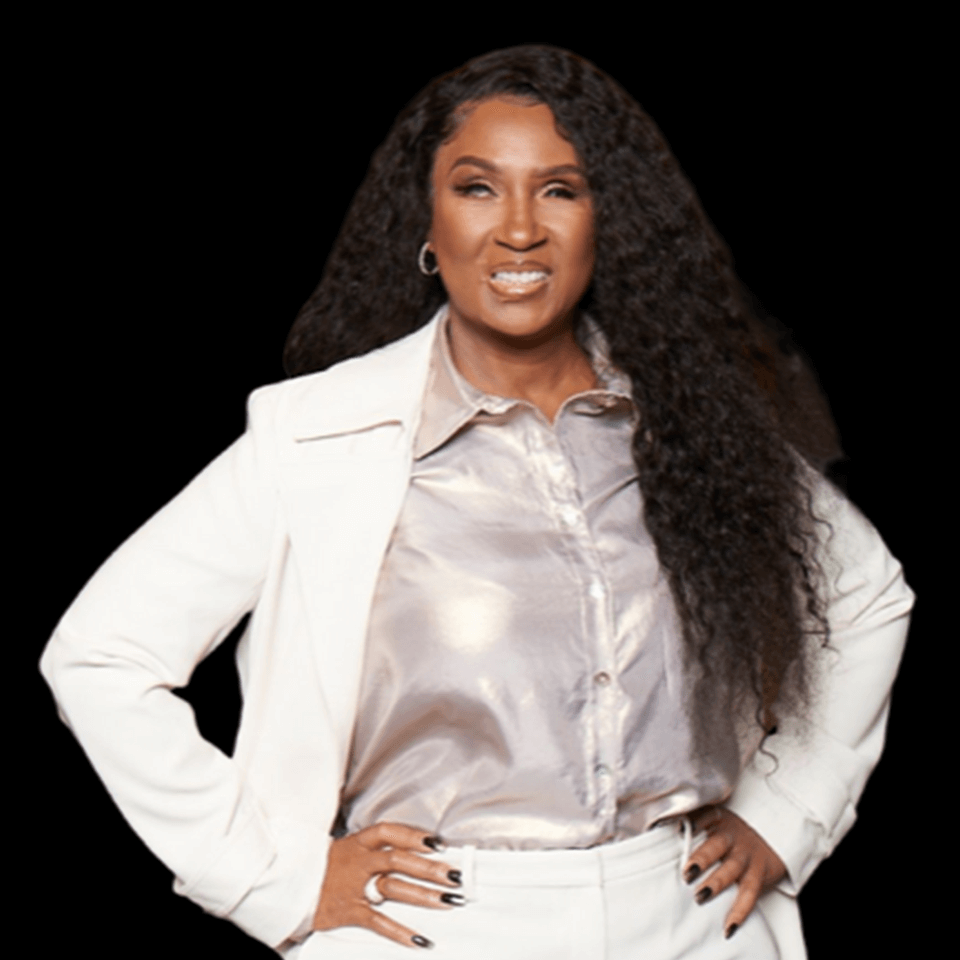 Sabrina Greenlee
Recognizing Houston's special recognition award, 2020 Florene Ivory Dennis Heroic Heart Humanitarian honoree Sabrina Greenlee. We salute you!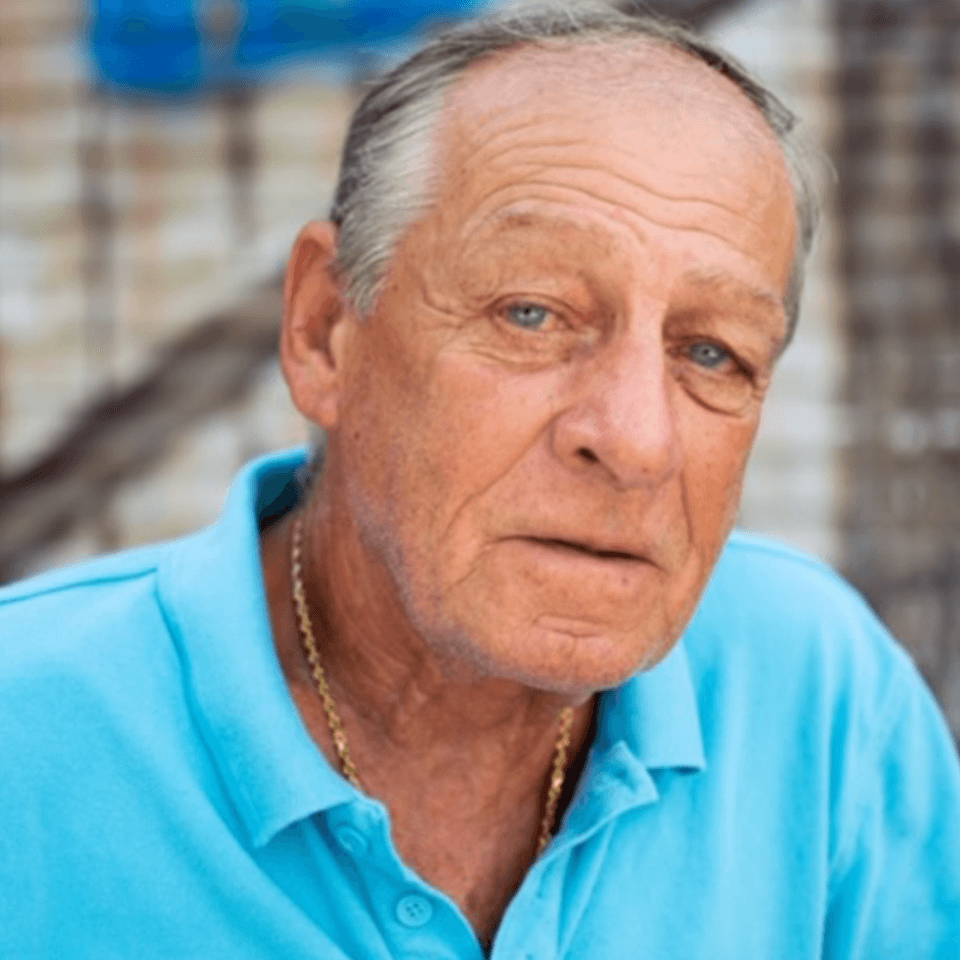 Tim Miller
Recognizing Houston's 2020 Annual Houston Humanitarian honoree Tim Miller. Tim Miller started Texas EquuSearch Mounted Search and Recovery Team in August 2000 with the purpose to provide Volunteer Horse Mounted Search and Recovery for Lost and Missing persons.  The team's existence and purpose are dedicated to the memory of Laura Miller, the daughter of founder Tim Miller. Laura was abducted and murdered in north Galveston County in 1984.
Texas EquuSearch has been involved in 1,860+ searches in approximately 42 states in the United States, Aruba, Sri Lanka, Mexico, Jamaica, Dominican Republic, and Nicaragua.  Their efforts have proven successful with returning over 400 missing people home to their families safely, many of which would have been deceased.  Texas EquuSearch is responsible for recovering the remains of 238 missing loved ones, bringing closure to many families.
Tim Miller is also the recipient of the "Point of Light" award by George W. Bush.  He received the Jefferson Award from the City of Houston, the foundation for the improvement of justice in Atlanta, Georgia. Additionally, the Texas Daughters of the American Revolution Community Service Award, the National Daughters of the American Revolution Community Service Award, Crime Stoppers of Houston, and countless other awards from all over the nation.  Mr. Miller was invited by George H.W. Bush, Jr., and attended, the first conference for the National Missing and Exploited Children in Washington, D.C., and the signing of the National Amber Alert in Washington, D.C.  We salute you!
Jim McIngvale
Recognizing Houston's 2020 Annual Houston Humanitarian honoree Jim McIngvale.
Jim McIngvale- Successful business Owner of Gallery Furniture and Philanthropist Jim McIngvale also known as aka Mattress Mack or Mack has been the face of Houston's generosity for years. He has exemplified the heart of Houston and the strength of community unity. He has made Houston proud through his many
contributions.
Just as he is known for his catchy slogan, Mack is equally known for his generous support to various local charities. Every Christmas, Mack donates households of furniture to needy families. Mr. McIngvale is often the high bidder for the Houston Livestock Show and Rodeo, where his contributions go directly towards college scholarships. He is also a proud supporter of the city of Houston, going as far as to attend the 1996 Summer Olympics in Atlanta to campaign for Houston's bid for the 2008 games and spending his own money for the cause. Mr. McIngvale donated money to the Bush-Clinton Tsunami Relief Fund, and in 2009, Gallery Furniture committed to providing new furniture to various USO centers around the world. On a regular basis, Mr. McIngvale participates in speaking engagements for various groups, including schools, where he shares his fascinating story with eager listeners. We salute you!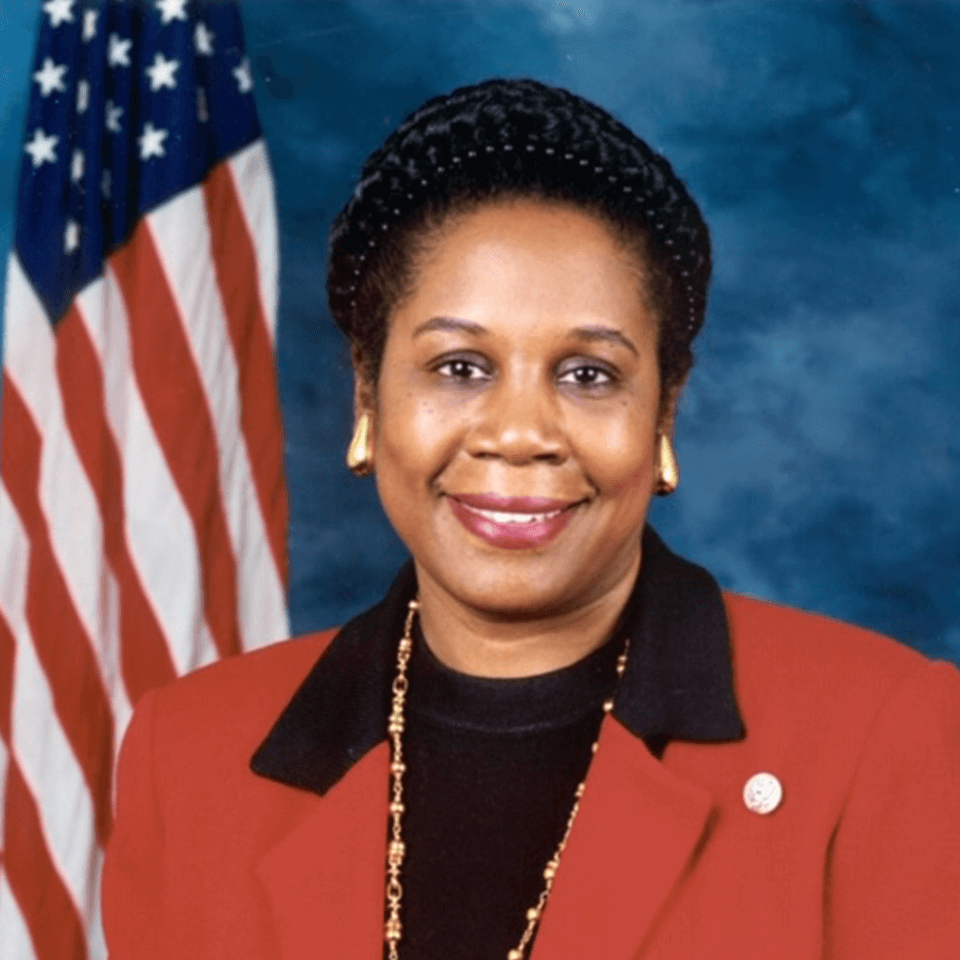 Congresswoman Shelia Jackson-Lee
Recognizing Houston's 2020 Annual Houston Humanitarian honoree Congresswoman Shelia Jackson-Lee. Congresswoman Sheila Jackson Lee is an influential and forceful voice in Washington. She is serving her eleventh term as a member of the United States House of Representatives. She represents the 18th Congressional District of Texas, centered in Houston, which is the energy capital of the world. Considered by many as the "Voice of Reason", she is dedicated to upholding the Constitutional rights of all people. She sits on three Congressional Committees — a senior member of the House Committees on the Judiciary and Homeland Security and newly appointed by the leadership as a Member of the crucial Budget Committee. She is currently the first female Chair of the Judiciary Subcommittee for Crime, Terrorism, Homeland Security, and Investigations and at the beginning of the 116th Congress she authored, introduced, and saw the passage of the reauthorization of the Violence Against Women Act. Additionally, she introduced several bills into the office too many to name. We salute you!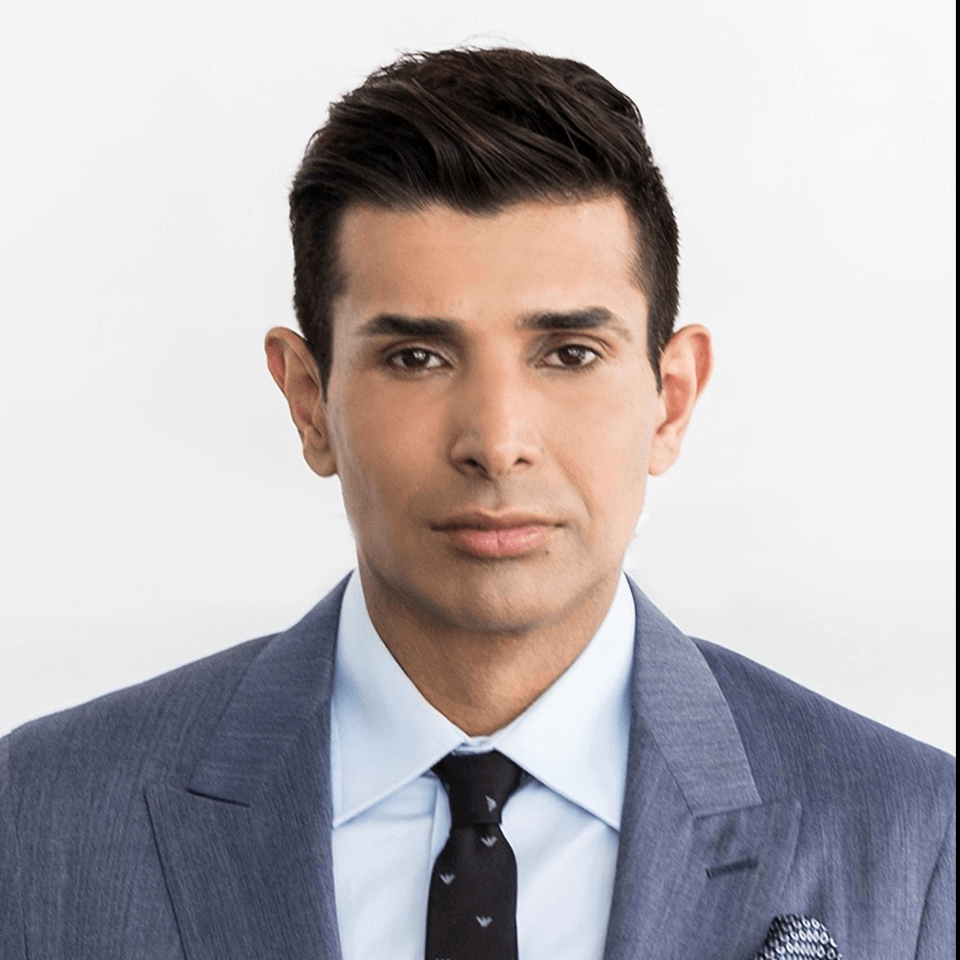 Taseer Badar
Recognizing Houston's 2020 Annual Houston Humanitarian honoree Taseer Badar. Taseer Badar- As Chairman and CEO, Taseer Badar formed ZT Corporate in 1997, with its headquarters in Houston, Texas. ZT Corporate, or ZT, is a boutique private equity firm that specializes in the healthcare and automotive industries. Coming from a humble background, Taseer's passion for healthcare and public welfare at large goes beyond his business and to his fundamental belief that everyone should receive premium healthcare service to remedy their medical needs. His charitable desire to give back to our communities compelled Taseer to establish The Altus Foundation in 2011, with the mission to provide resources that make a difference in people's lives. With over $7M given in healthcare services to date, the Foundation utilizes ZT's unique network of 2,500 specialized physicians, technical resources, and funding to ascend to one primary objective: save and repair lives. We salute you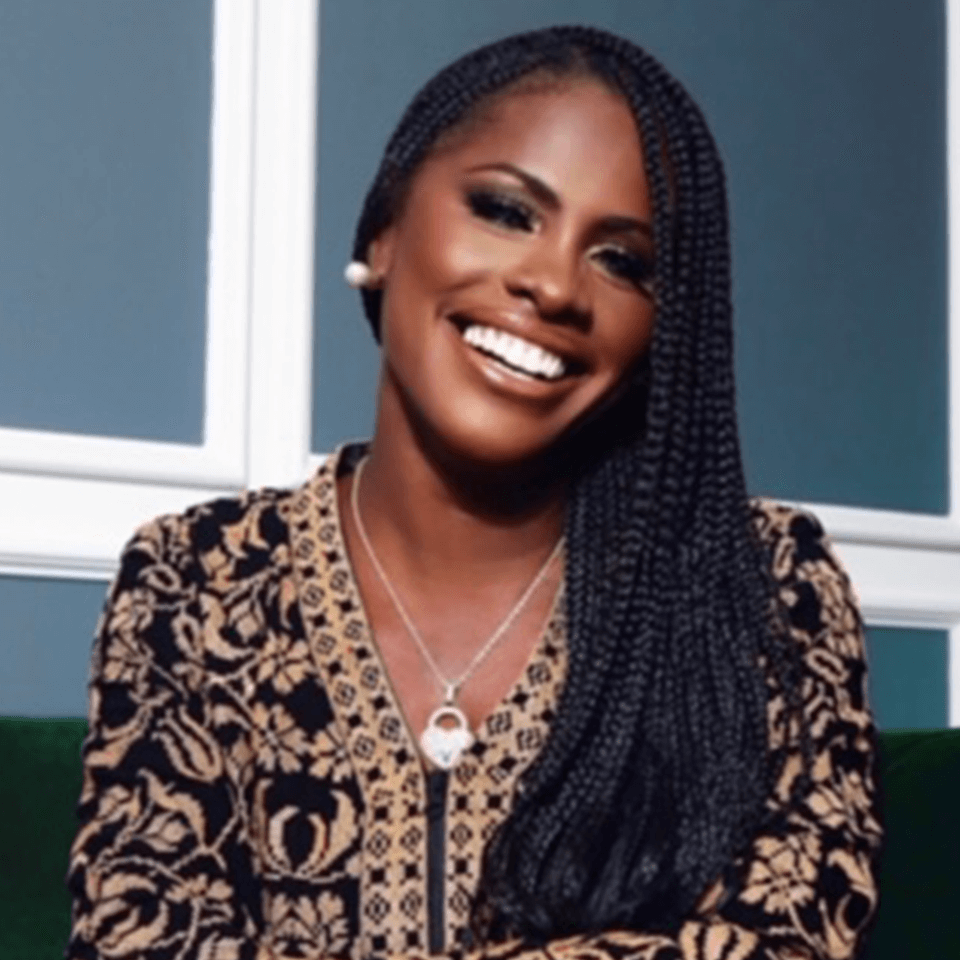 Twiler Portis
Recognizing Houston's 2020 Annual Houston Humanitarian honoree Twiler Portis. Twiler Portis- For more than 25 years, Twiler Portis has inspired individuals to transform their lives. Her work, both in teachings and in motivation, has propelled people to find their true potential and has taught them the breakthrough principals to achieve their dreams and goals. Twiler set her sights on expanding her vision through her brand, with one goal in mind: to inspire people to use your life's worth to fuel and fund your passion. Through the provision of entrepreneurship, Twiler has equipped individuals with the tools and resources to turn their obstacles into opportunity and their tragedy into triumph! She has partnered with thousands of business partners to mentor, coach, and train, resulting in thousands of families receiving healthy five and six-figure incomes per month – all from the comfort of their homes. Twiler became the visionary and founder of the EW Portis Foundation in 2016, to continue the musical education for young musicians after the passing of her late husband, musician Erwin Portis. We salute you!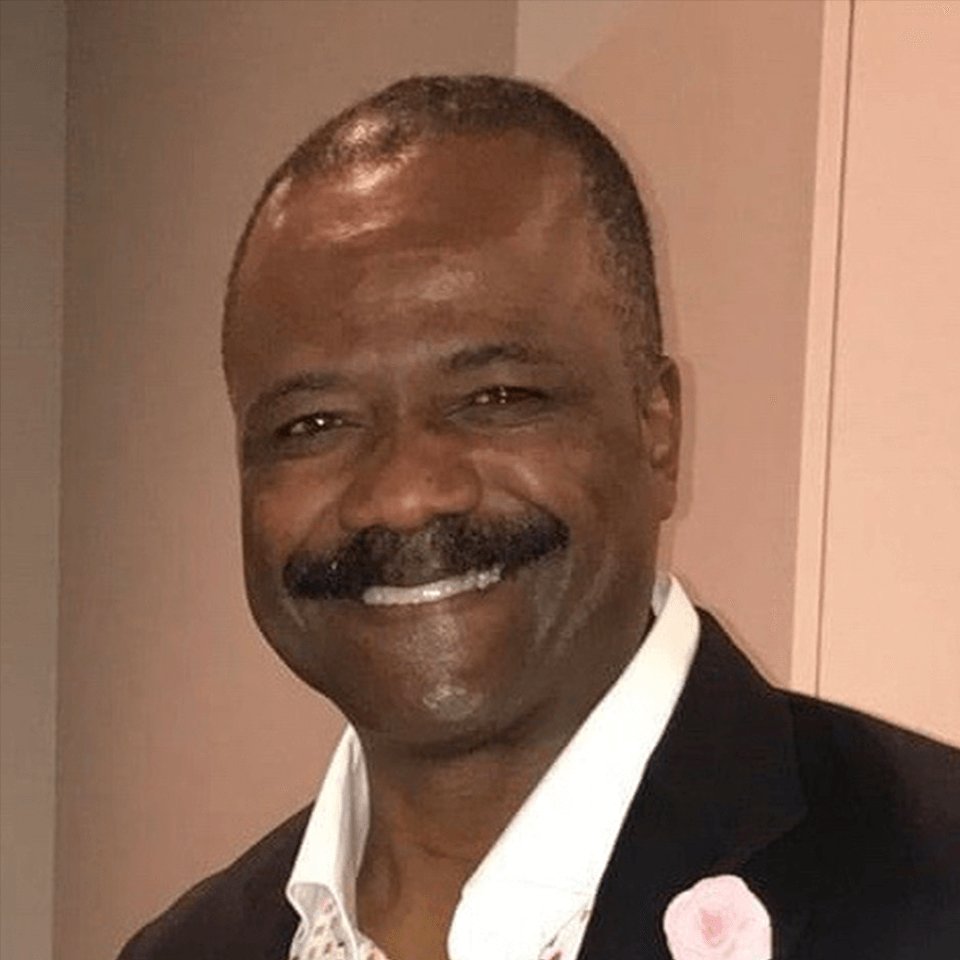 Harry Smith
Recognizing Houston's 2020 Annual Houston Humanitarian honoree Harry Smith. Harry Smith-Successful McDonald's business owner and philanthropist Harry Smith established the Smith Foundation in 2016. Smith's foundation's mission is to reach and uplift students, support higher academic learning, and enhance student's abilities to reach their full potential. The Foundation provides scholarships to students while allowing underprivileged students access to higher learning. The Foundation has awarded $108,000 in scholarships to deserving students. The Smith's Foundation provided school supplies, music equipment, and funding for little league teams and programs. Through their unwavering support and ongoing contributions, they have financed recreational centers, including sports equipment, tutoring, meals, fitness, and more. Mr. Harry Smith's generosity and dedication go far beyond the foundation. He has catered and hosted back to school supply drives, Christmas toy drives, and disaster relief emergency supply drives. Harry Smith has been recognized by the U.S. House of Representatives with a "Presidential Lifetime Achievement Award" from Congresswoman Sheila Jackson and recognized by The State of Texas House of Representatives with a "Community Service Award". We salute you!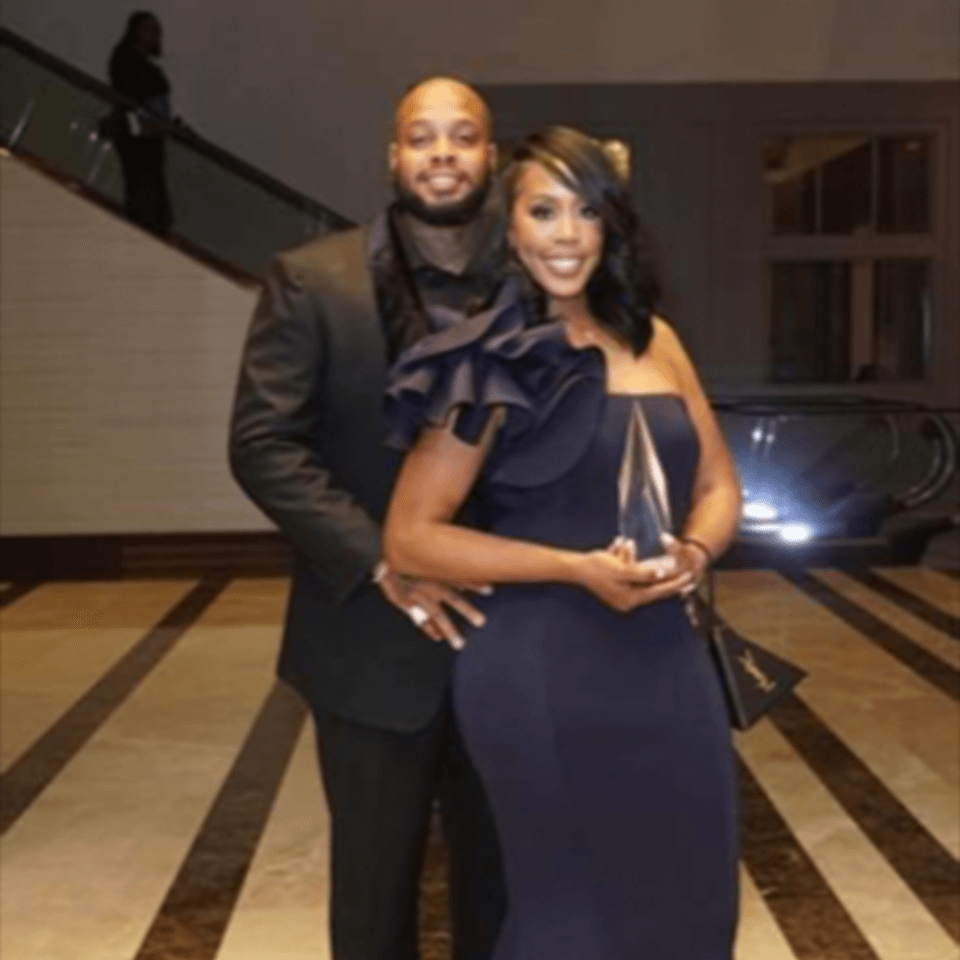 Lynn & Nakia Price
Recognizing Houston's 2020 Annual Houston Humanitarian honorees Lynn & Nakia Price. s. Lynn and Nakia Price- Turkey Leg Hut owners and philanthropists Lynn and Nakia Price, Houston's power couple have turned a hobby and love of cooking into one of the most sought-after restaurants in Houston making headlines across the country. Mr. & Mrs. Price continues to give back to their community while putting on one of the largest FREE fall festivals in Houston. They have helped raise funds for local charities, families, and local schools in need while providing food to multiple organizations across Harris County. Their passion goes beyond food, the two have discovered a love and desire to rebuild inner-city underprivileged communities and aid those in need. During the pandemic, the couple saw a need to provide turkey legs to those experiencing hardship. Lynn & Nakia Price's along with 25 volunteers provided 25 pallets of bottled water, chain saws, two bulldozers, thousands of turkey legs, and meals to victims affected by Lake Charles, Beaumont, and surrounding areas. We salute you!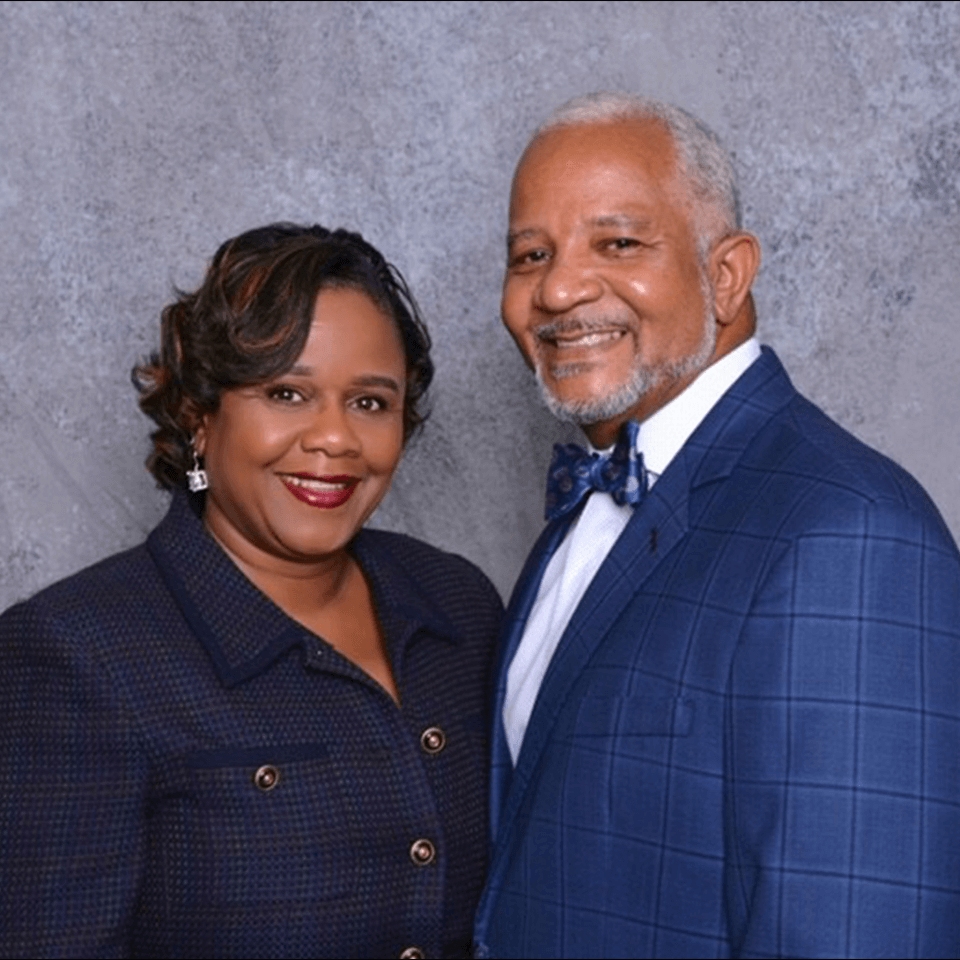 George & Angelee Rhyne
Recognizing Houston's 2020 Annual Houston Humanitarian honorees George & Angelee Rhyne. Angelee and George Rhyne- George E. Rhyne, Jr. is the Administrator for the Texas Anti-Gang Center – Houston. Mr. Rhyne has over thirty-six (36) years of law enforcement experience and has worked with the City of Houston – Mayor's Anti-Gang Office in their anti-gang/violence reduction efforts. He has volunteered for the Houston ISD – Real Men Read Program presented multiple community-based programs of "The Law and Your Community" for NOBLE. Mr. Rhyne worked as a mentor for The Positive Black Male Association of Houston. He also supporters and volunteers for Young Financial Wizards of Southeast Texas. Supported by his wife and with like passion, established in 2006, Angelee Rhyne founded the DLW Scholarship & Charitable Foundation providing scholarships to Houston area students and supporting other nonprofit organizations that serve economically disadvantaged communities.  Since its inception, the Foundation established a $200,000 scholarship endowment at Grambling State University and has given out $150,000 in scholarships. Mrs. Rhyne created a unique giving program "I'm a G 10 for $10 campaign with other alumnae to challenge alumni to give $10 and recruit other alums to donate.  The campaign raised $100,000 in scholarships for students at Grambling State University. She also established a named HBCU scholarship with the Ivy Educational and Charitable Foundation of Houston, Inc. Mrs. Rhyne, volunteers as a board member for two homeowner associations in the community. We salute you!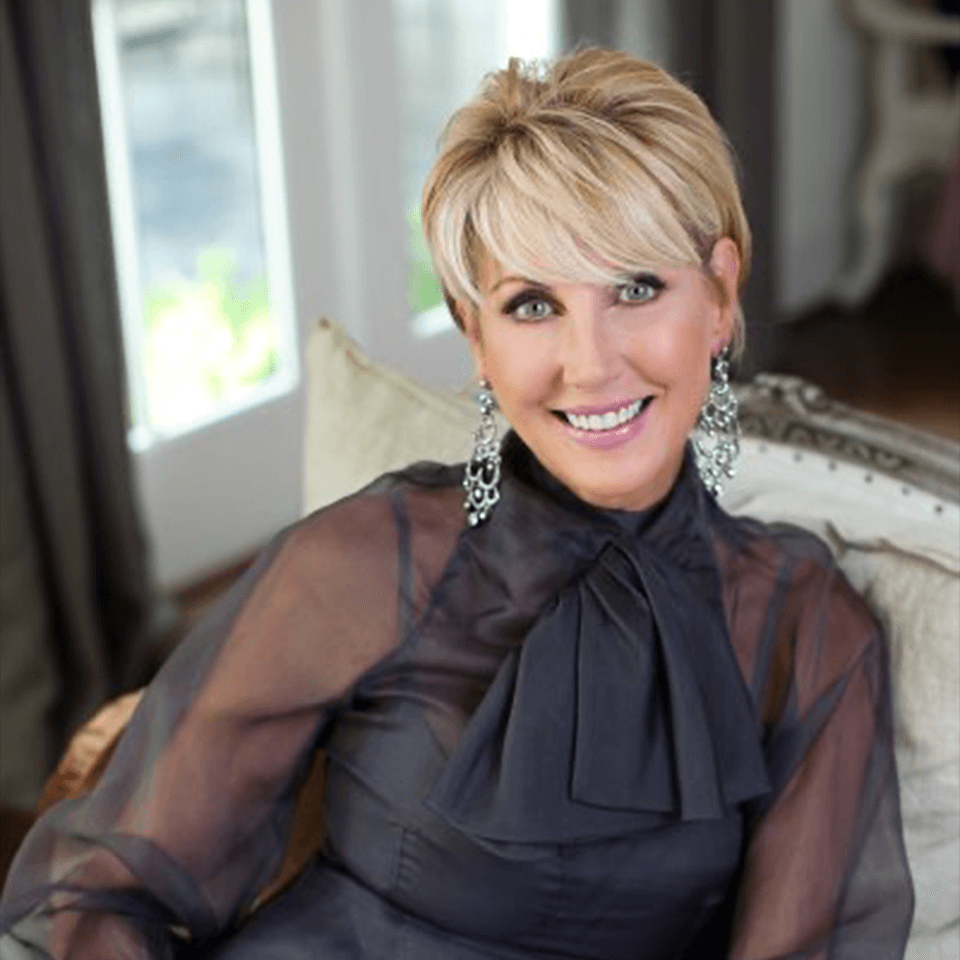 Jerri Duddlesten-Moore
Recognizing Houston's 2020 Annual Houston Humanitarian honoree Jerri Duddlesten-Moore. . Jerri Duddlesten-Moore- Jerri Duddlesten-Moore is an award-winning independent film producer, designer, and Houston's renowned philanthropist. When best describing Mrs. Duddlesten-Moore you think of the definition of philanthropist- generosity in all its forms and is often defined as giving gifts of "time, talent and treasure" to help make life better for others. Mrs. Duddlesten-Moore has defined humanity as one of Houston's biggest contributors and supporters of various charities and organizations. She has proven to be a strong advocate and supporter of aspiring talent in the film industry. She is admired and adored by many. Whether it is
helping a homeless lady get clothes to prepare for an interview to supporting and serving on the board of MPac, to being one of the largest
contributors to ProVision School, Mrs. Duddlesten-Moore is there. We salute you!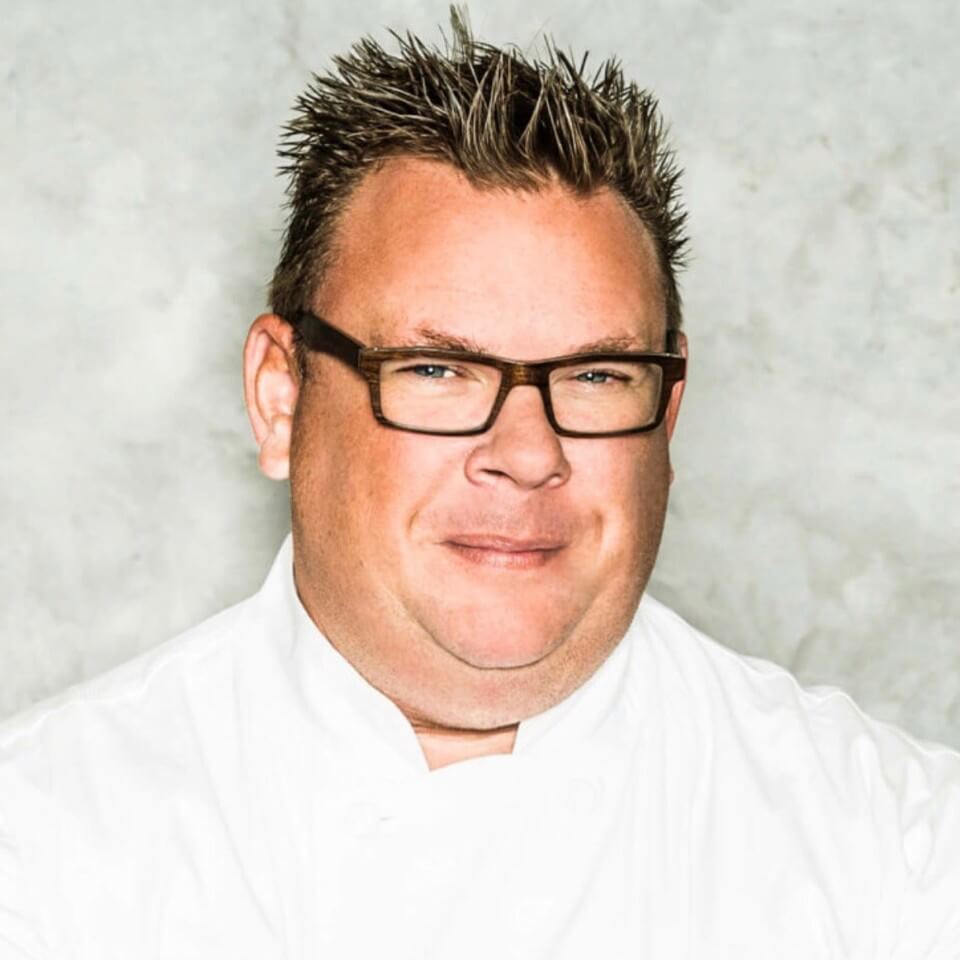 Chris Shepherd
Recognizing Houston's 2020 Annual Houston Humanitarian honoree Chris Shepherd for the Owen Galey Humanitarian Award.