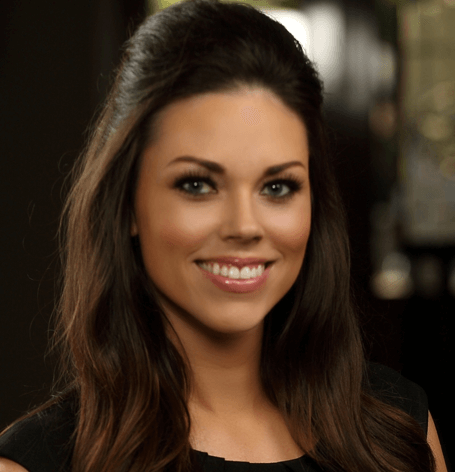 Amanda Abiassi
Recognizing Houston's 2019 Michael Dean Meyers Spirit of Life Humanitarian Honoree Amanda Abiassi for her kindness and philanthropic work in Houston. We salute you.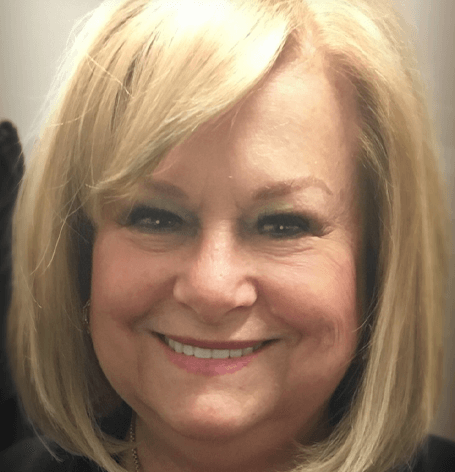 Mary Lou Fitch
Recognizing Houston's 2019 Annual Houston Humanitarian Award Honoree Mary Lou Fitch. Mary Lou Fitch has diligently been faithful to serving her Woodlands community and surrounding areas for over 30 years, since 1987.
Currently she is still involved in many organizations including: The Montgomery County Youth Services, where she's received The Woman of Distinction Award.  She is currently on their advisory council and volunteers for their Ladies Night Out Fundraiser gala. She's also a volunteer with Interfaith of the Woodlands.  She's serves as the chair of decorations for their annual gala, works the food pantry and drives Seniors to their weekly appointments. Mary Lou is the only original board member of  the Grogan's Point Residents Association which she helped to start 29 years ago & served as President for 4 years.  She's organized style shows, the Woodlands Holiday Home tour and helped to bring into fruition, Grogan's Point Park.  Her involvement with GRPA earned her the Woman of Distinction Award 3 times as well as the Jacqueline Bouvier Kennedy Award for 15 years of outstanding community service. She also currently volunteers with the Go Red Heart Association, The Woodlands Arts Festival and CASA. Some of Mary Lou's past accolades include involvement with: The Cypress Woodlands Junior Forum, Meals On Wheels, Montgomery County Women's Council of Organizations, National Charity League, Toys for Teens and Tots just to name  a few…… Mary Lou has given her time to serve in the realm of PTA and PTO at many schools as well. Although, Mary Lou's dedication to giving back speaks volumes of her character, her biggest accomplishment has been being a devoted wife to her husband of 50 years, Gary. She's also the loving mother of 4 and grandmother of 7. We salute you!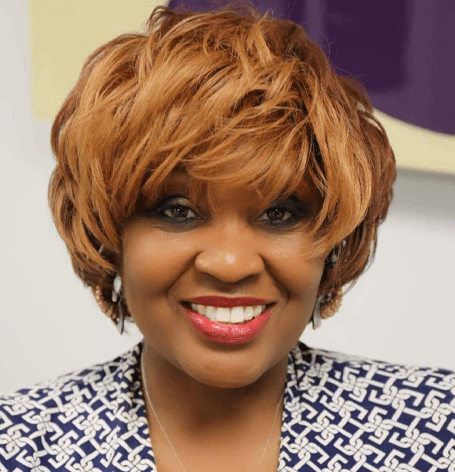 Cheryl Tucker Mosby
Recognizing Houston's 2019 Annual Houston Humanitarian Award Honoree Cheryl Tucker Mosby. Ms. Mosby wears many hats and stands as the voice for many. Mosby is the founder of With You in Mind, a non-profit organization that combats human trafficking and supports survivors in Houston. She is an advocate for suicide awareness and mental illness and volunteers with Sunnyside Marsh Against Crime, HPD Walk Against Crime, Ministers for Christ, Metropolitan MTM and many others. We salute you!
Stuart Kensinger
Recognizing Houston's 2019 Annual Houston Humanitarian Award Honoree Stuart Kensinger. A Special Tribute in Memory of Stuart Kensinger is the founding co-director and treasure of Jerusalem Peacebuilders, an interfaith non-profit organization that unites Israeli, Palestinian and American youth and adults to provide them with the opportunities and skills they need to become further leaders for peace in the global community. He was also the director of the JBP Houston Camp, an annual peace education camp for Israeli, Palestinian, American tens, which he founded in 2012. He served on several boards representing community interest, including the Vestry of Palmer Memorial Episcopal Church, Camp Allen, St. George Place Redevelopment Authority, Kids4Peace International and Project Row House. Through Jerusalem Peacebuilders, Stuart engaged Houstonians in the concept of peace education and helped bring American teenagers together with their Israeli and Palestinian peers to foster interfaith and intercultural understanding. At the JPB camp, Christian, Muslim, and Jewish campers build compassionate relationships with each other, empowering them to develop a sense of personal identity and commitment peacebuilders. Stuart dedicated his life and immeasurable time, resources, and energy to charitable and humanitarian endeavors. We salute you!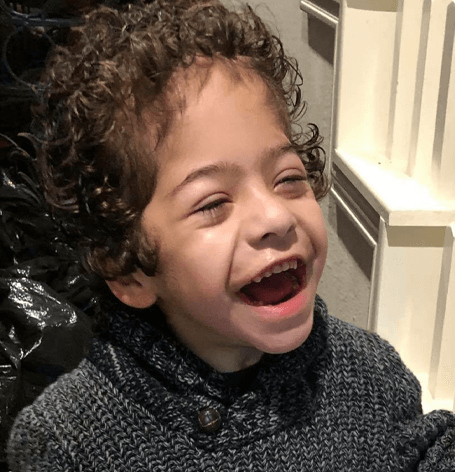 Owen Galey
Recognizing Houston's 2019 Florene Ivory Dennis Heroic Heart Humanitarian Award Honoree Owen Galey. The Florene Ivory Dennis Heroic Heart Award is an award given to a person who has or is valiantly fighting a battle that some think they could not win. With toughness and perseverance that is immeasurable, all while making no excuses or saying why me.
Some say the greatest was born Jan 17, 1942 in Louisville Ky (for those who don't know that's the day Muhammad Ali was born) in actuality the greatest fighter I know was born Oct 21. 1935 in Oklahoma City, Oklahoma and that was my mom Florene Ivory Dennis, she was the greatest fighter I've seen in my lifetime. In 2003 when she was diagnosed with breast cancer, the real fight began. From the moment of her diagnosis she never once said why me.  As I cried like a baby (yes I am a momma's boy) I was supposed to be there for her, as usual she was there for me saying Davey don't worry I'm in God's hands.  Mom beat breast cancer 3 times from 2003 to 2009 to hold the title  as the champ, and sent cancer into retirement in 2009, or so we thought. While my sister Lynn Patrice was diagnosed with cancer in 2009 and unfortunately passed in 2010.
Unbeknownst, to us mom's cancer returned  to challenge her for the title little did cancer know she was ready to defend her crown. Having endured 8 years of radiation, chemo therapy, hair and weight loss she never complained. She  went on to beat lung cancer 2  times to make her 5-0 in title bouts. Undefeated against one of the deadliest diseases we have encountered. Not even the Greatest was undefeated. My mom was as tough as they come, with class and dignity she exemplified the heart of a champion. Unfortunately, in Nov 2017 mom decided to retire. Telling us that she was tired and lived a great life. Please understand cancer didn't win God did. It is with honor in memory of my mother, we pay tribute to those that continue to show us how to live without regret, fight without fear, love without limits and pray without ceasing.
A quote that sticks with us when describing this recipient: "A hero is no braver than an ordinary man, but he is braver five minutes longer." – Ralph Waldo Em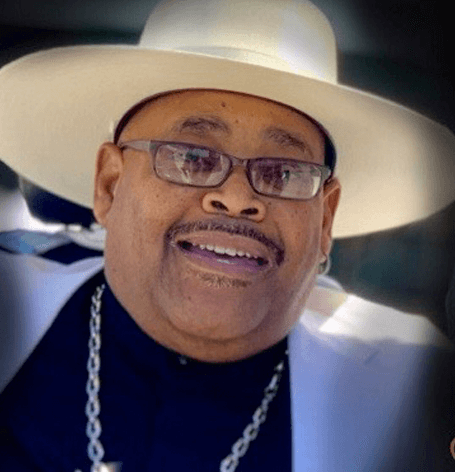 Steve Bentham
Recognizing Houston's 2019 Annual Humanitarian Award Honoree Steve Bentham. McDonald's owner/operator Steve Bentham has played a major role in the community by donating his time and resources to various charitable organizations and initiatives including Ronald McDonald House of Greater and Galveston, Women of Distinction, Delta Charitable Education Foundation and the Black McDonald Owner Operator Bike Giveaway. We salute you!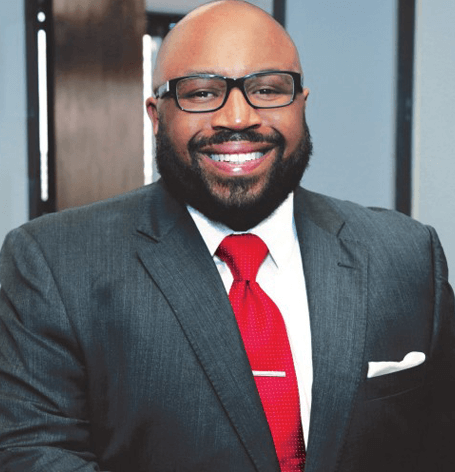 Kevin Murray
Recognizing Houston's 2019 Annual Houston Humanitarian Award Honoree Kevin Murray. Attorney, real estate developer, film producer and philanthropist Kevin Murray regularly devote his time and expertise. He has been a Cabinet Member for The World Affairs Council and Chairman of the Board for Central Care Integrated Health Services and served on the boards of the Thurgood Marshall School of Law, Career Gear Houston,
Leadership Houston, 100 Black Men and Greater Houston Builders Association just to name a few. He supports and volunteers with organizations including Leukemia and Lymphoma Society (Man of the Year Nominee), National Multiple Sclerosis Society, Crohn's and Colitis Foundation of America, Texas Children's Hospital, Greater Houston Women Chamber of Commerce, United Negro College Fund, Sisters Network Inc., Perfect Connection, Fort Bend Chapter of the Links Inc., The Ensemble Theater, Children at Risk Pratham USA, Wheeler Avenue Inner City Visions and Education and Charities Foundation of Houston and Movie and a Meal Project. We salute you!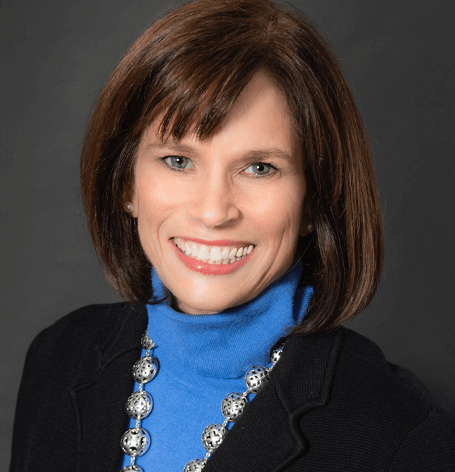 Barbara Bronstein
Recognizing Houston's 2019 Annual Houston Humanitarian Award Honoree Barbara Bronstein.  After retiring from a marketing career, Barbara Bronstein founded Second Servings of Houston to eliminate food waste and feed those in need by gathering unused produce and cooked meals from food manufacturers, distributors, restaurants, hotels and caterers. Recognized by the Houston Chronicle as a "Houston Hero" in 2016, she has inspired more than 200 Houstonians to volunteer for the Food Rescue Squad, which helps recover surplus, unserved food from over 150 donors. She has implemented ongoing collaborations with University of Houston's Food Recovery Network Chapter, Keep Us Fed Montgomery County food rescue organization and Interfaith Ministries for Greater Houston's Meals on Wheel program. We salute you!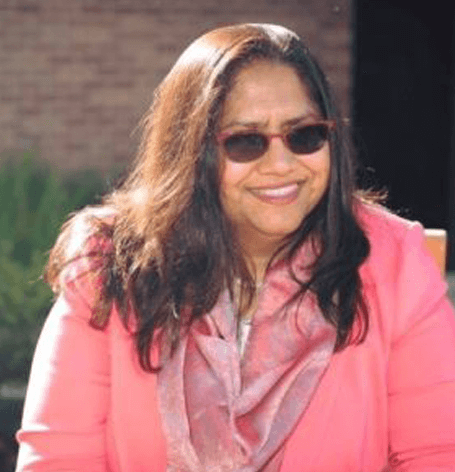 Sarah Haider
Recognizing Houston's 2019 Annual Houston Humanitarian Award Honoree Sarah Haider. Sarah Haider and Emily Deakins- are passionate leaders, builders of people, organizations and communities. Sarah Haider serves as Assistant Director Chapter Management for the Sisterhood of Salaam Shalom, which build trust, respect and relationships between Muslim and Jewish women to stand up together in peace. Sarah is the founding Muslim co-lead for the Sisterhood of Salaam Shalom Houston Chapter. She also represents the Sisterhood on the Houston Coalition Against Hate. Sarah is also a founding board member for cultivating families and is passionate about equipping faith communities to support and enrich lives of foster/adoptive families. In a global atmosphere where Jews and Muslims are being divided by wars out of control of the average person, these women decided to (wahe)- peace locally and break down barriers. They are the co-leads of 6 circles of Muslims and Jewish women that have become sisters and spend a lot of their time doing social service work and advocacy together. Since hurricane Harvey they have made sure a new health clinic was established in East Harris County. They are building homes together and refurnishing apartments in some of the most challenge communities where hate is rising. We salute you!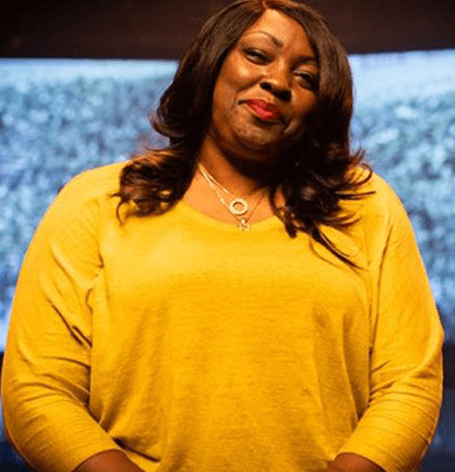 Monja Willis
Recognizing Houston's 2019 Annual Houston Humanitarian Award Honoree Monja Willis. Monja Willis, mother of James Harden, exemplifies strength and courage on and off the court. As a single mother of three, Ms. Willis has raised one of basket's ball biggest stars as a single mother and now she's helping other single moms. Ms. Willis is Hardens manager and oversees his non-profit organization. 3 The Harden Way Foundation works to bridge economic and education gaps in the Houston area by providing academic financial support to high achieving students demonstrating leadership within communities facing economic hardship. The Monja Willis Scholarship is dedicated to covering educational expenses for the first-generation college students from single mother households facing economic adversity as well as single mothers attending college. Her passion and concern for other single moms do not go unnoticed. During an annual breakfast/brunch, Ms. Willis honors 13 moms every year. Alongside her son James Harden, they've treated a group of underprivileged children and their parents to a Christmas shopping spree at Target. The foundation also presents an inaugural JH- Town Weekend Basketball tournament comprised of NBA and international players, celebrity coaches, and special guest appearances. We salute you!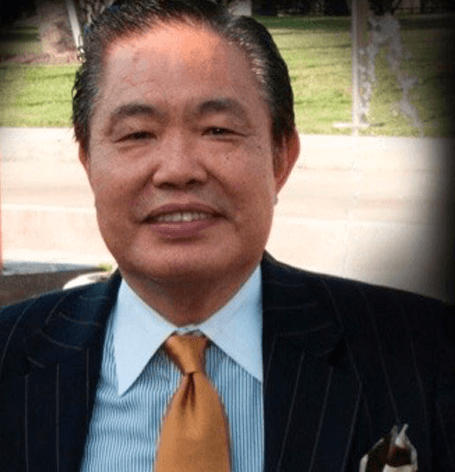 Wea Lee
Recognizing Houston's 2019 Annual Houston Humanitarian Award Honoree Wea Lee. Businessman Wea Lee, the owner of the International Trade Center in Chinatown, started the Southern News Group 35 years ago, creating a mechanism that in turn has aided in the success of many immigrants and positioned Houston as a city of opportunity and investment. Active in the community, he has served as the President of the International Press Club of Houston, Chairman of the International Management District, as well as a board member of the Houston Urban League and the Harris County Hospital District. He also hosts the annual Lunar New Year Festival. We salute you!
Gary Lynn
Recognizing Houston's 2019 Annual Houston Humanitarian Award Honoree Gary Lynn. Gary Lynn was born with spastic quadriplegic cerebral palsy. The doctors gave no hope that he would ever function at a normal level, but he has surpassed his limitations with many accolades and accomplishments along the way, including establish his on non-profit. The Gary P. Lynn foundation, which raises money for cerebral palsy research, has donated generously to both Texas Children's Hospital, Cerebral Palsy International Foundation and the TIRR Memorial Herman robotics program. We salute you!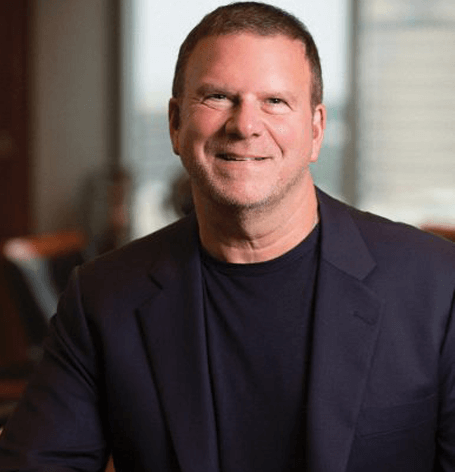 Tilman Fertitta
Recognizing Houston's 2019 Annual Houston Humanitarian Award Honoree Tilman Fertitta. The Founder and CEO of Landry's, Tilman Fertitta believes in the importance of giving back to the community and devotes a substantial amount of time to civic service and charitable organizations. He is currently Chairman of the Board for the Houston Police Foundation, Houston's Children's Charity and University of Houston Regents, sits on the Executive Committee of the Houston Livestock Show and Rodeo and serves on the boards of the Texas Heart Institute and Greater Houston Partnership. The Tilman and Paige Fertitta Family Foundation supports police agencies and organizations involved with education, heart disease and children. Mr. Fertitta has also given generously to various health-related causes over the years, including the John P. McGovern Museum of Health and Medical Science, Friends of the Texas Medical Center Library, and Crohn's and Colitis Foundation of America, Inc.  We salute you!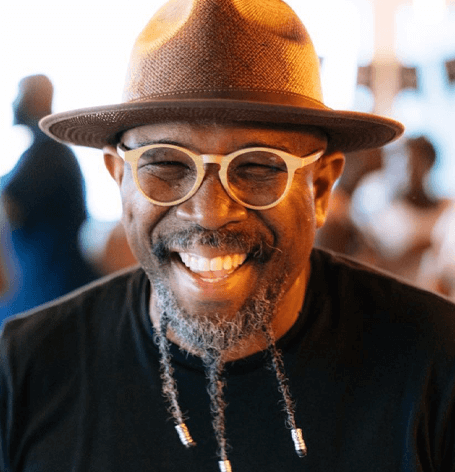 Rudy Rasmus
Recognizing Houston's 2019 Annual Houston Humanitarian Award Honoree Rudy Rasmus. Pastor Rudy Rasmus is a pastor, author, and a humanitarian with a passion for outreach to the world's most challenge communities. His biggest attribute to Houston is serving 500 meals per day to the homeless in the Sanctuary of St. John and providing a 43-unit single room occupancy development designed to provide permanent living accommodations for formerly homeless women and men. The Temenos Community Development Corporations portfolio also includes an 80-unit Temenos ll Apartment community to meet the growing need for permanent supportive housing for the previously homeless inn Houston and the 15-unit temenos lll apartment project for the most vulnerable homeless individuals in the Houston community. Pastors Rudy and Juanita founded the Bread of Life, Inc. (a not for profit corporation) with Juanita in December of 1992 and began serving 500 meals per day to the homeless in the sanctuary at St. John's. Years later the Bread of Life has changed the landscape of Downtown Houston providing an array of services to homeless men and women. The project also distributes over 14 tons of fresh produce weekly to hungry families. St. John's is one of few faith communities in the U.S. providing HIV/AIDS testing to churchgoers on Sundays through the innovative "Get Tested Project." For many years Pastor Rudy coordinated domestic and global anti-hunger initiatives in conjunction with Beyoncé's concert tours and travels extensively developing and supporting programs around the world for people experiencing poverty. We salute you!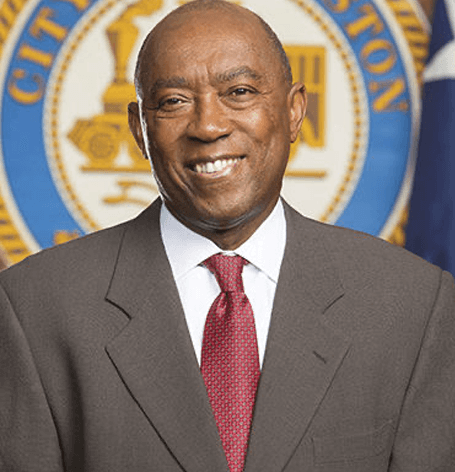 Mayor Sylvester Turner
Recognizing Houston's 2019 Carroll Oliver Lifetime Achievement Award Honoree Mayor Sylvester Turner. We salute you!